This Charlottesville, Virginia-based brewery flexes in ATL during November!
So Starr Hill Brewery, who entered the Atlanta beer market not too long ago, has certainly made their presence known. Representing Charlottesville, Virginia, I am always looking to see what they have next on deck. Well, after talking with their reps (Cheers to Kayla and Matt!), they are going hard in the paint throughout November.
For starters, I am looking forward to Starr's sixth and final installment of their 2014 limited releases, the Shakedown Imperial Chocolate Cherry Stout (pictured above), which is scheduled to pour at their brewery's revamped Tap Room on Halloween night and during International Stout Day, which is Thursday, November 6th, 2014. They described it here:
"Shakedown is a full-bodied imperial stout with cherries and dark chocolate blended into the beer during fermentation. Aromas of bittersweet chocolate and fruit delight the senses. Tartness from the cherries balances the smooth cocoa sweetness. Malty, chocolate and dark fruit flavors create a rich and complex beer that is meant to be savored slowly."
Sounds good, doesn't it? It will be 8 percent ABV and 45 IBUs. Gimmie! Gimmie! Gimmie!
In ATL, it will only be on draft starting next week (dammit) especially during its launch party at King + Duke on the 6th. (See below.) Here is a list of events they have popping off throughout the month here:
On

November 5th

, there is a

Starr Hill Beer Dinner at the always hip No. 246.

It will be 5 courses, 5 brews, at $55 per person. Dinner starts at 6:30 pm and reservations are made through Hop City! (Try 404.350.9998 or email

minaholliday@hopcitybeer.com

.)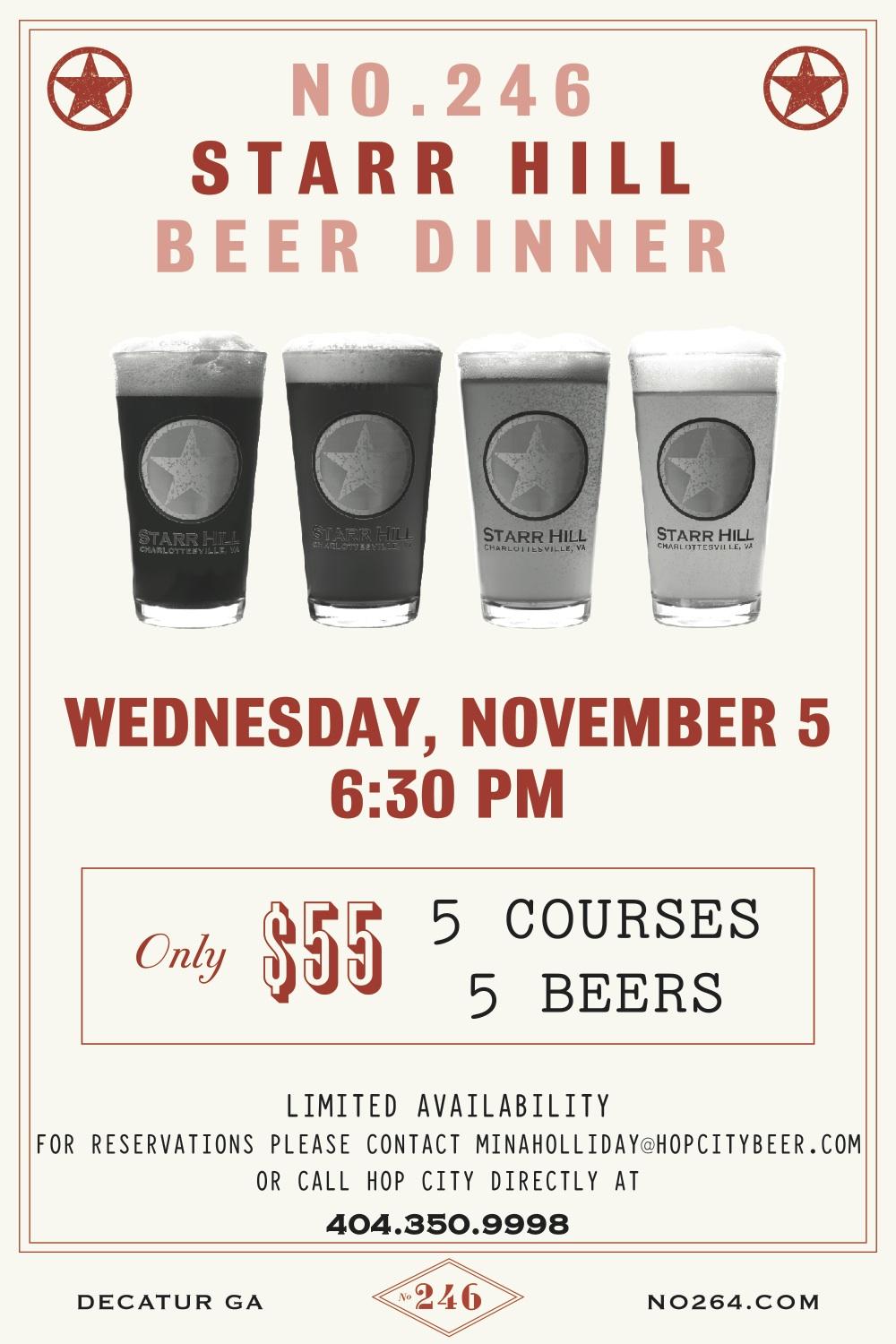 On

November 6th

, Starr Hill will host the Launch Party aka Shakedown Street at Buckhead's posh

King + Duke

. (It will be appetizers and beer, not a formal sit down event.) Call and RSVP with receptionist at (404) 477-3500.
On

November 21st

, it's

The Chapter Room

f

ormerly known as

The Fred Bar's 5th Anniversary Party (The rumor has it there will be a Starr Hill/Terrapin Cask-Conditioned Woodford Reserve Barrel-Aged GAVA!)
Stay tuned for more beer news soon.